About Me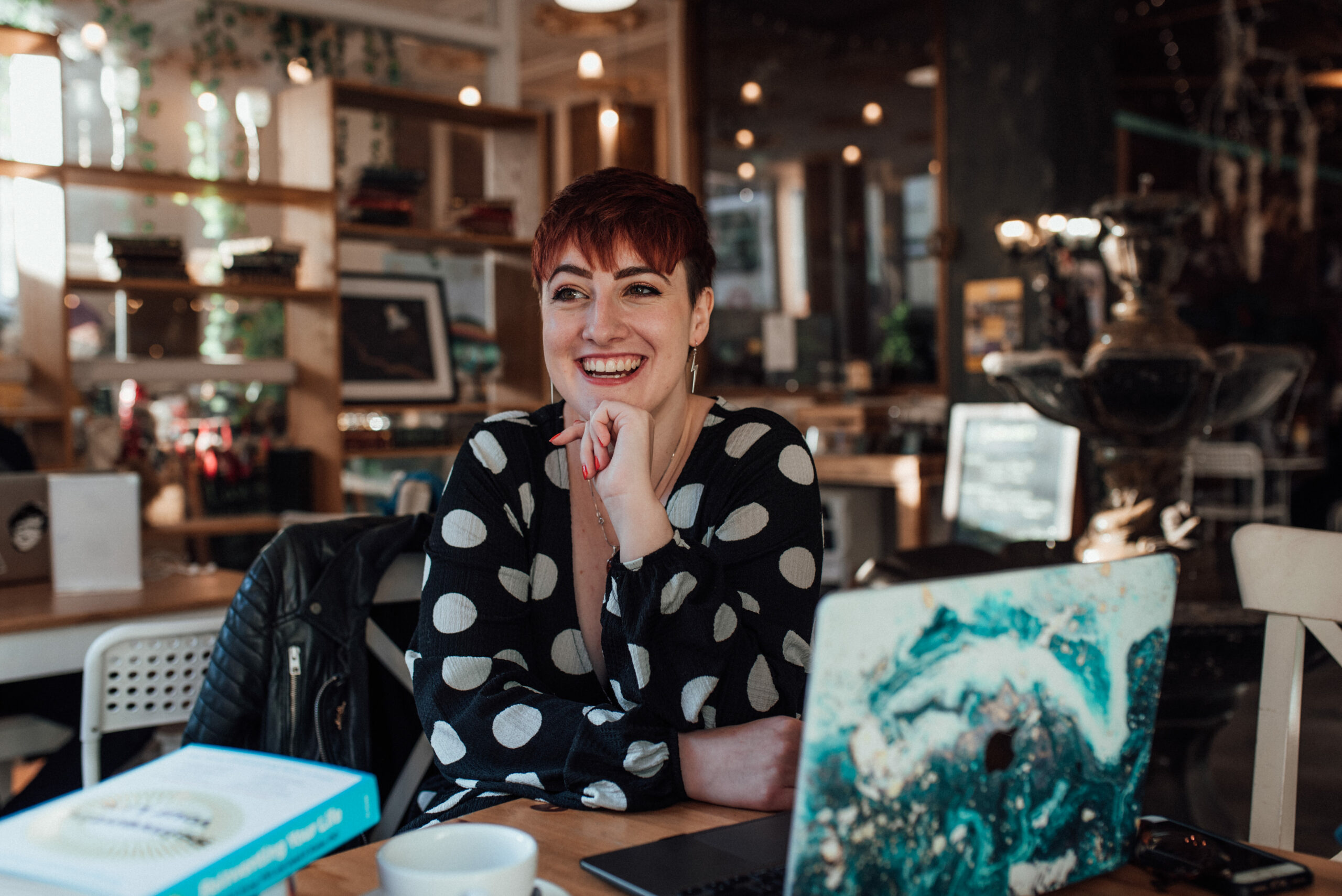 About Me
I don't know about you, but I find these things hard to write (and boring to read) but hey – apparently it's important, so let's have a go.
I'm Cat (she/her), a coach and a coach supervisor.
What kind of coach are you, Cat? A good one. No actually, a bloody great one. One that doesn't believe in niching and closing off my services to the majority of the population. One who believes that it's the majority of the population who most need coaching (not the already wealthy/successful who can generally afford it). A coach who believes in evidence-based methods, in exceptional training, continual development, and regulation.
The thing is, what you probably want to know more is what kind of person I am. And isn't that a hard question to answer? The person I am when I'm writing this probably isn't who I'll be when we meet. It's kind of the point of coaching – to continually grow and develop. To become. In many ways, you won't be the same person you were when you finish coaching as when you started. But of course, the core things stay the same.
So the core things then? I'm calm and patient, ambitious and motivated, and I do what I say I will. I have a huge smile, I wear funky earrings, I'm tattooed, I swear, I speak my mind and take no bullshit. I like to be comfy, I wear lots of black, I'm happiest with a cup of tea or a book in my hands, I'm non-judgmental and understanding, and I'm really damn curious about how people think.
I decided to be a coach, very much on purpose, when I was 23. I was fed up with working my way up the corporate ladder already (didn't stop be being promoted to Project Manager the same year), and wanted to create a life that would help me safeguard my mental health.
For 8 years prior I had struggled with high functioning depression. I managed to get through my first degree in linguistics, but had to drop out of my masters in journalism because of it. I really do understand the hell of mental health, and have had to piece together my life and recreate my mindset since. Deciding to pursue coaching was the beginning.
Of course, first I had to save for the course. So I coached for free for 8 months whilst reading everything I could as I saved up to train with Animas Centre for Coaching. I must have entered that Diploma as one of the most prepared trainees in history and flew through, qualifying in April 2020. I have since earned my ICF ACC accreditation. Find out what it means to be ICF accredited here: https://coachingfederation.org/about/our-values
In October 2020 I started training as a coach supervisor with the International Centre of Coaching Supervision, and have loved every second of supervising the badass and inspiring coaches I get to work with.

That's the basics, but here are some other bits you might like to know:
I created the Young Coaches Collective, a group that aims to support, connect and empower young coaches whilst raising their standards and their profiles.

I run a book club for coaches called The Coaches Book Club, a community of coaches who are committed to their continual professional development. Yes, I am a book nerd of the highest degree.

I've done karate for 21 years, hold the grade of 3

rd

dan, and had 3 world titles and 8 national titles to my name. I started teaching adult karate classes at the age of 17 and coached both the London and the Manchester squads for national and international events between 2015-2020. I currently teach a public class in my local area which is great fun!

I'm a Londoner living in Manchester, with my library of books and my cat, Thor (named after the lightning god, not the Marvel character).

Qualifications
Associated Certified Coach (ACC), International Coaching Federation (ICF)
Diploma in Transformational Life Coaching (ICF, EMCC, and AC accredited), Animas Centre for Coaching
Diploma in Coaching Supervision (EMCC, ICF, and AC accredited), International Centre for Coaching Supervision

Coaching and the Unconscious, Optimus Coach Academy
Diploma in the Law of Attraction
PRINCE2 Foundation and Practitioner Project Manager, AXELOS
PG Cert News Journalism, Salford University
BA hons English Language and Linguistics, University of Sussex